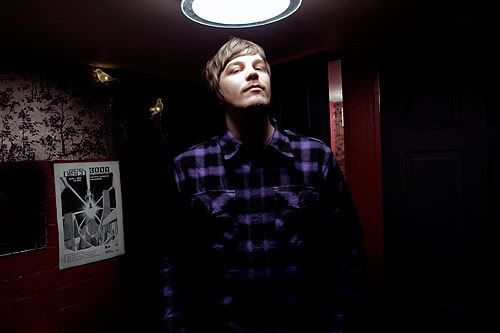 Trus'Me the man also known as
David Wolstencroft plays Lost Baggage or as its coined for this edition Lost Disco at The Cross, tonight. With his album

Working Nights

gaining acclaim from all areas of the music business Trus'me has established himself as a future 'star' and one to keep an eye on.

Luckily the boys at Lost Baggage decided to bring him down under for this special party and if banging tribal techno or Prog house is not your thing then this is definitely a party to consider.

Trus'Me has also in a way put Manchester back-on-the-map in terms of being a city of many musical styles as his radio mix shows. Chilled, yet eclectic but always quality you can 'trust' it is a great mix!

DL Link:Trus'Me recorded live on fbi radio, Sydney

Myspace Hook-up

And the wonderful radio station that picked him up? No not one of the bigger radio stations, there far too busy playing the top American hits to bother with actually promoting/supporting the local party's, artists and scene on a regular basis, the one and only

fbi Radio

! Now fbi Radio have unfortunately found itself in a little bit of an financial situation what with the whole economical crisis and all. There

ASK RICHARD

campaign although intriguing and if it succeeds may be considered one of the best fund raising campaigns ever, it still may fail in the end to get them the cash that they need. For those of us outside Australia its basically a campaign in which anyone can submit there idea of getting Richard Branson's attention and having him donate the necessary 1 million dollars to secure the stations long term future.


However if you live in Australia and listen to fbi here in Sydney or online then you can help out by becoming an fbi supporter here! I will be doing a post up on all electronic programs on fbi soon and let me tell they are gold!